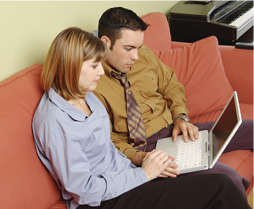 The Wellness Revolution Has Begun.
HealthHammer™ does more than hit the nail on the head when it comes to saving your company's money: it can save an employee's life.
The HealthHammer program provides measurable onsite results to your employees about their health without them having to leave the office. It also aids in developing a strategy to improve medical risks and costs. This means the health of your employees and your bottom line can begin improving faster than ever.
The HealthHammer Buzz

RAVE REVIEWS
"The HealthHammer system saved us more than $200,000. HealthHammer is better than programs that cost three times as much."

ROBERT CASALOU
Health System President
"The bottom line is that HealthHammer has returned at least 162% of our investment by reducing our medical costs."

TOBYE STEIN
Executive Vice President (Ret.)
CO-OP Network and Service Centers Corporation
"HealthHammer is the best and most powerful health risk appraisal and management system on the planet."

LARRY GAYNOR
President and CEO
The Nailco Group
"HealthHammer's return-on-investment is as close as you can come to a sure thing."

SEAN J. DE FOUR
COO
Judson Center
"HealthHammer is the most valuable benefit we have ever provided to our staff."

BRAD FREDERICK
CEO
Media Genesis
"HealthHammer helped us achieve the unheard of 100% participation. As a result we're on our way to a 4:1 return on investment."

DAVID BODUCH
Director of Internal Operations
AJ Danboise and Danboise Mechanical
"HealthHammer is the best choice for businesses looking for measurable health care opportunities and wellness program ROI."

Dave Galli
Vice President
TapeMaster
"HealthHammer provides measurable outcomes that are critical to focus employee health efforts."

Craig Mulhinch
Vice President
Bosco's Pizza Co.
"HealthHammer sets the standard for health care ROI. Any business without HealthHammer is missing a real treasure."

STEVE ROSSER
Vice President
Johnston Lewis Associates
"Your programs are dynamite!"

David Bond
Senior Partner
Wiklund & Bond Financial Services
SIGN UP FOR WELL EQUIPPED NEWSLETTER